Hey everyone! Welcome to Black History Month. All 28 days of it 😂
Anyways, let's get right to it. First things first, if you ordered a print recently, the printer sent me all kinds of wrong colored prints. For that reason, email me and you can get the off color print, the original or both. Let's work it out. Otherwise, the right print will get to you ASAP and we can all chill.
Next up: The New York show is officially on and cracking. If you're in NYC on Mar 6, stop by the National Arts Club for a one night showing of "[ OFF/BLACK]." It's certainly an evolution style-wise.
With NEON BLACK the idea was that dark is vibrant, not dangerous. I challenged the idea of "blackness" by presenting images with only neon colors. WIth OFF/BLACK, I explore colors and textures that represent my growth as an artist, the emotional state I was in while creating, and societal expectations of the black community and the shades it is comprised of.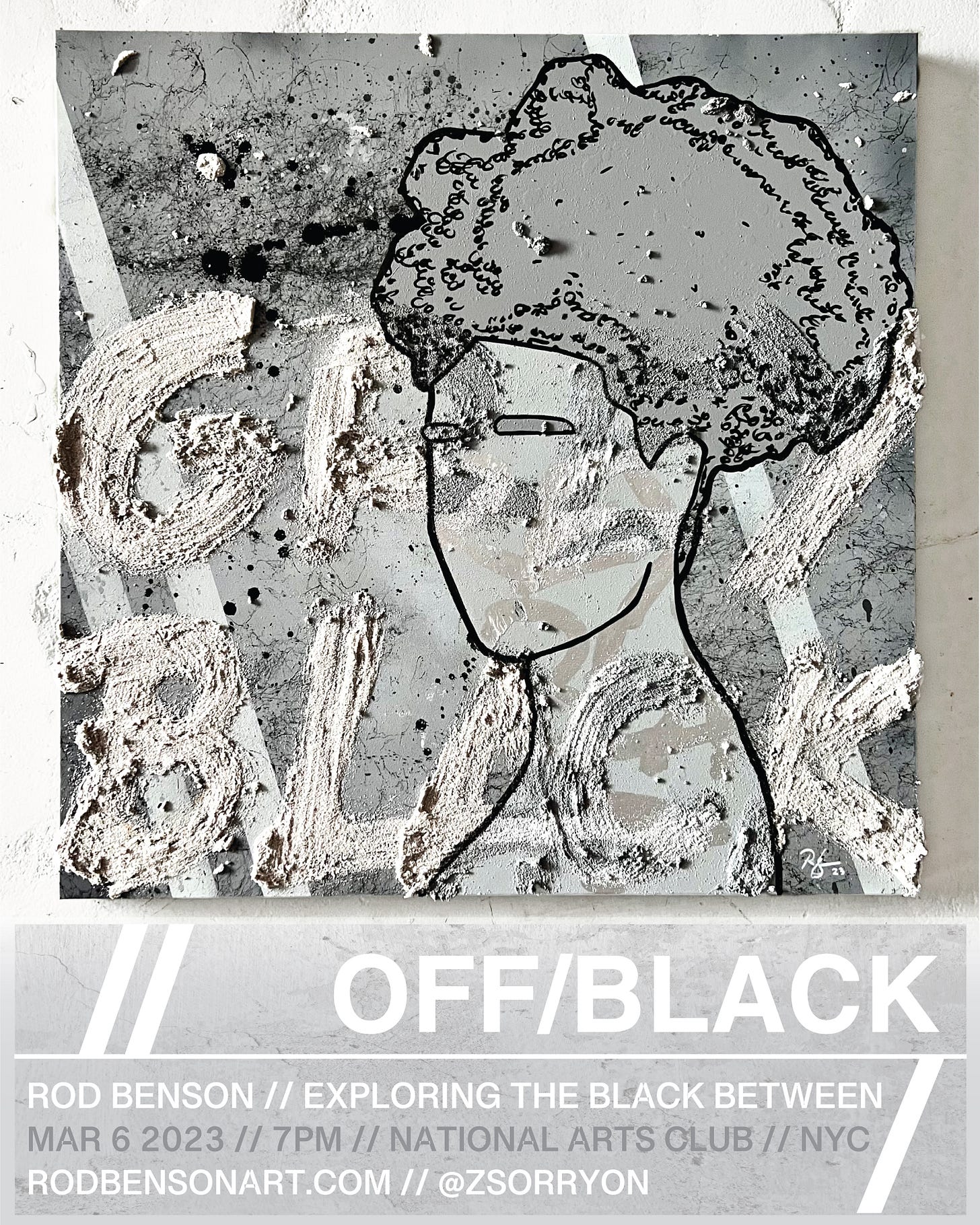 OK great, so now it's the SZN for us to ask "do we really like valentines day?" Maybe we can find the answer in my latest drop, the "no more tears" pack. Yes, the title is The Weeknd inspired. Yes, I just came up with the name a couple minutes ago. Yes, it slaps. Inside you'll find cards, affordable art, and a hoodie so clean, if you can't get a date in it, I would actually understand because that's not a guarantee I'm willing to make. That said, ALL of these items are in hand, so they will ship this weekend! Hurry now because shipping times aren't guaranteed after Tuesday.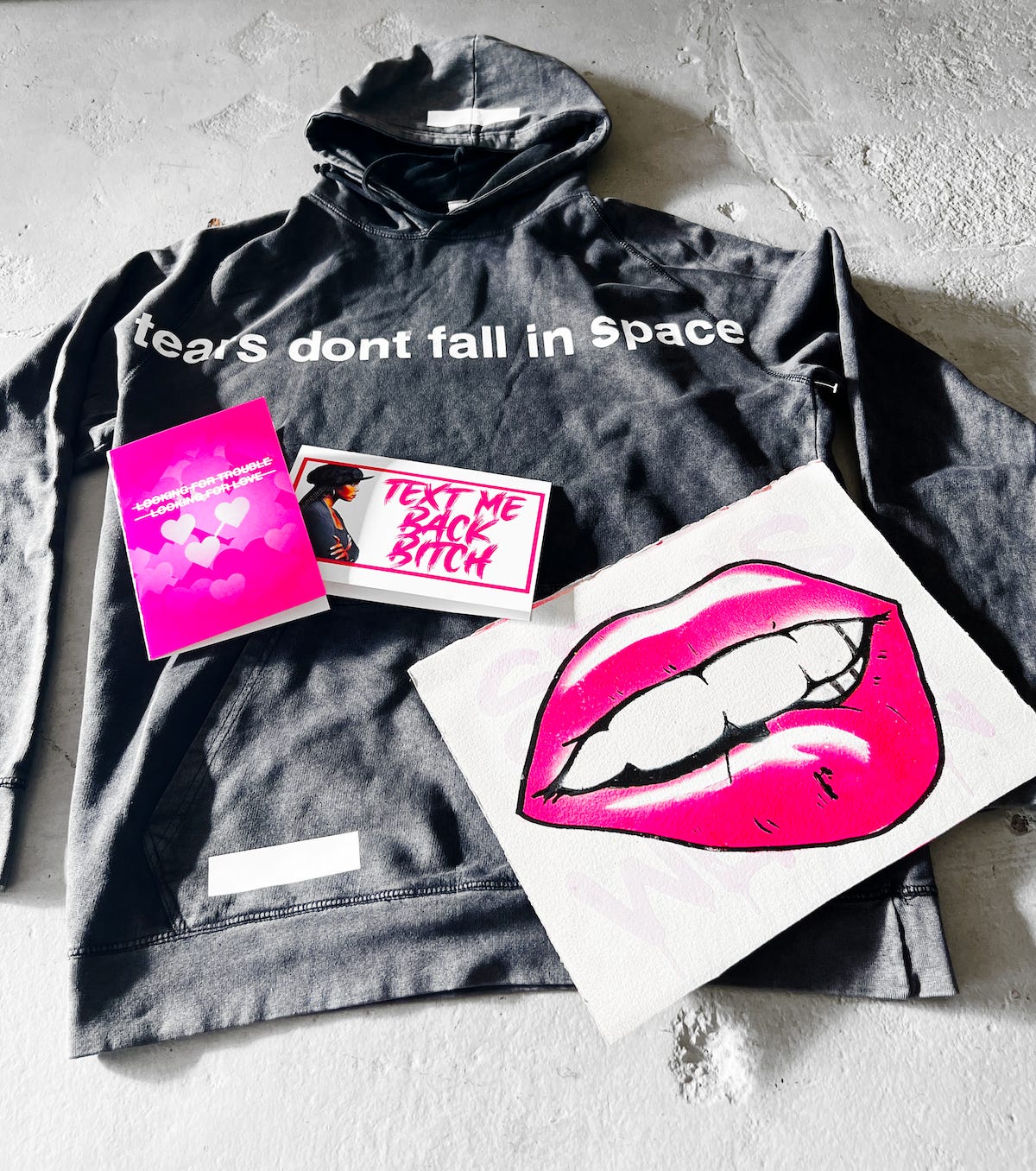 I've launched two new weekly series available to view on Instagram. The first, HOOP STORIES, tells all my second best stories from my time as a basketball player. The best best are being saved🤫. I've also started "F Around and Find Out Fridays" where I try a completely new form of art each week with a guest. The object is to disprove the idea that some people "just have it." Everything is learned and has a process. Come find out with us.
Check out the latest HERE
Lastly, I'll be traveling to the NBA ALL STAR game in Salt Lake City with the HOOPBUS. If you're in the area, come say hi. We will have giveaways and all sorts of things. I think. I'm pretty sure. Let's find out.
Until next time 🫠🫠🫠🫠🫠
Rod